Diamond Point Resort
Diamond Point, 7 miles east of Sequim, is located off highway 101. Sequim, a short drive from the Resort includes attractions such as the Game Farm, ferry to Victoria, hiking, delicious Dungeness crab, shopping, a casino and more! The average rainfall in Sequim is only 16″ per year. The park is in a beautiful quiet setting on the banks of the Discovery Bay.
Phone: (360) 681-0590
70 full hook up Sites
20 & 30 Amp Electrical
Open Year Round
Clubhouse
Horseshoes
Hiking and Biking Trails nearby
Shuffleboard
Sports Courts
Fishing nearby
Mini Golf
WiFi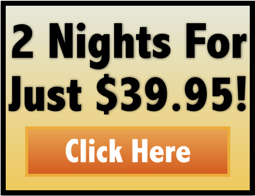 What Our Guests Say...
"Good Afternoon, just wanted to say thanks for the great weekend. We love Diamond Point and it is sure to be one of our favorite parks. The potluck last night was very good –the Almond Chicken casserole was very good!"

T.J. Foreman

"Second full year and have enjoyed  ALL the resorts such as Ocean Breeze, Maple Grove and Old American, very clean and always smiles on the staff, great weekend activities"

Dick Vilog, Kent, WA

"My wife and I joined up in April and have spent over 40 nights between 5 of the locations to date. I was going to wait until we stop for the year to send you my notes on each stay but we just returned from the "Travel In Resort" in Elma WA and we've had the best time!  What a wonderful set of people there running the resort. For a small town area the park is the diamond amongst the rough. Everything is well maintained and kept. You feel at home right from check in. Everyone goes above and beyond any expectations.  P.S., Their Pig Roast was outstanding too!"

Guy Cambone, USAF Retired

"Two weeks ago my husband and I visited Ocean Breeze Resort in Ocean City, WA.  If you like a secluded, private campsite with lots of trees you will love this location!  My husband was especially appreciative of the really clean restrooms.  It was a peaceful place to go walking, and the host of the site and everyone that worked there was very friendly.  We can't wait to visit KM's other Washington sites."

Sherry Phinisey, Tacoma, WA

"In 2001 my wife and I purchased a 2001 presidential 36' fifth wheel...a short while after that we found the KM Resorts, looked at their camping program, liked it and bought it.  In the past 12 years that we have owned this program, we have visited most of the K&M campgrounds and have found them to be very well run.  We found them to be clean,  friendly people running them and have enjoyed our time with them.  At this time we have a 43' Holidy Rembler and still find that the K&M facilities can accommodate our larger rig with no problems at all, and we have never found that there wasn't room for us when ever we wanted to go.  I would glady recommend K&M to any of my friends, knowing that they would enjoy the facilities as much as we have."

Don Halterman, Spanaway, WA